Listen to the podcast
To Hell Creek and Back: The Story of the Tufts-Love T. rex
Produced by: DIG Field School & The Burke Museum of Natural History and Culture
Subscribe
Subscribe to the DIG Field School Newsletter
Pilot Synopsis
A world of blistering heat and dirt, a biosphere where 20-foot-tall dinosaurs roamed. Home to cretaceous creatures that could rip apart their prey with 6-inch serrated teeth! Venture into this landscape to learn how a group of researchers and school teachers tracked down the elusive Tyrannosaurus Rex in the sweltering badlands on Montana. Follow how the last-minute discovery of a small protrusion of ribs led to the extraction of the savage toothed king! You'll be on the ground in an active paleontological field research site examining fossils from millions of years ago. You'll even discover out what it takes to bring a prized scientific discovery into the forefront of research.
About the hosts
Brief Biography of Dr. Brandon R. Peecook
Dr. Brandon R. Peecook received his Bachelor of Science from the University of Michigan in 2009, majoring in Ecology and Evolutionary Biology. At Michigan, Brandon was a leading docent in the University of Michigan Museum of Natural History (then known as the Exhibit Museum) and served as an undergraduate representative on UMMNH Board of Advisors. He conducted research under Dr. Jeffrey Wilson on sauropod dinosaurs and published his undergraduate research on the first tyrannosaur fossils from Mexico.
Brandon completed his PhD in Biology at the University of Washington (Seattle) in 2016 supervised by Dr. Christian Sidor at the Burke Museum. His research focused on the taxonomic and ecological dynamics of extinction and recovery amongst vertebrate animals over the EndPermian Mass Extinction Event across fossiliferous basins in Africa. During his PhD, Brandon conducted research fieldwork in the Luangwa Basin in Zambia and the Transantarctic Mountains, as well as work to build the Burke Museum Mesozoic and Cenozoic vertebrate paleontology collections in Montana, Arizona, Wyoming, and Washington. The work in Arizona was conducted alongside the National Parks Service in Petrified Forest National Park. A highlight of this time was the discovery and publication of Washington's first non-avian dinosaur fossil.
Until summer 2019, Brandon was the Meeker Postdoctoral Fellow at the Field Museum of Natural History in Chicago with Dr. Kenneth Angielczyk. During that time, he led two summer expeditions to Zambia with National Geographic to collect Permian and Triassic vertebrate fossils from new localities. Throughout his career Brandon has been a strong proponent of outreach and education (see YouTube video on Ghost Lineages).
Dr. Peecook is now the Assistant Curator of Earth Sciences at the Idaho Museum of Natural History and an Assistant Professor in the Department of Biological Sciences at Idaho State University.
Brief Biography of Kristy Mar
8th year teaching middle/ high school sciences – currently teaching integrated science at LA Promise Charter Middle and High School in South Los Angeles, California
B.S. Biology, Cell and Developmental and minor in Chemistry – California State University, Fullerton
ME.d. Science Education, focus on Geophysics and Space Science Curriculum – Columbia University Teacher College & Northeastern State University, Oklahoma (Joint)
DIG Field School: First participation in 2016 and it was a life-changing experience (Personally and professionally). I was able to enhance my earth and life science curriculum with resources such as the DIG Box, Skyping in real-time with DIG scientists, and citizen science. DIG Field School is the coolest! But I have to play it cool because I'm suppose to even out my enthusiasm for all the science fields.
Professional Goal: Provide my students with authentic learning experiences in the classroom so they may be ready for 21st Century demands – critical thinking, collaboration, critiquing, and communication.
Personal: My role models are my parents – father was an aerospace engineer and mother was a fashion designer, mentors – Dr. Barbie Buckner, NASA Goddard and Dr. Anita Kreide, Loyola Marymount University, and my childhood teachers. But everyone I know inspires me at some level.
Other: NASA STEM Leadership Certification.
Learn more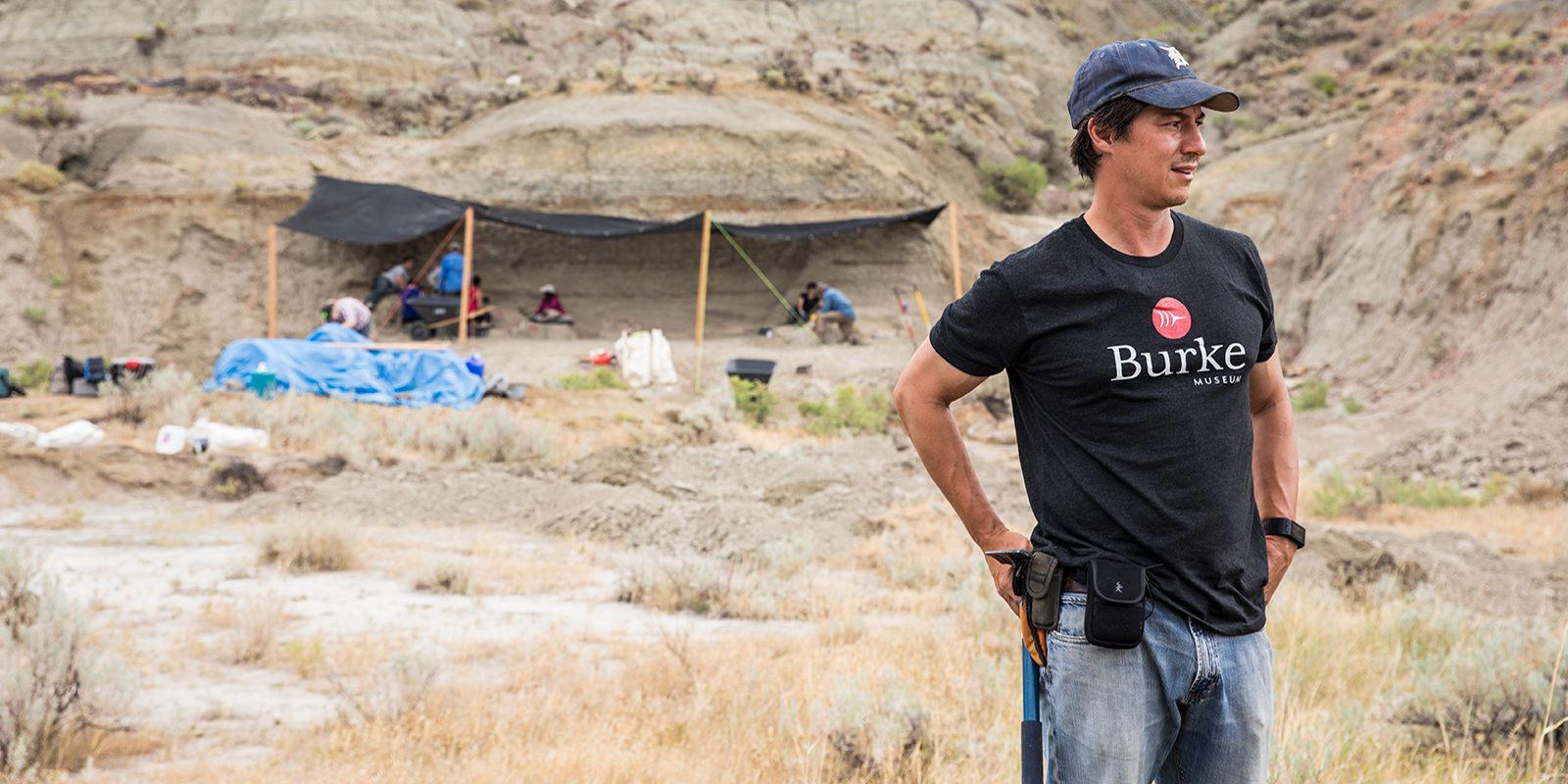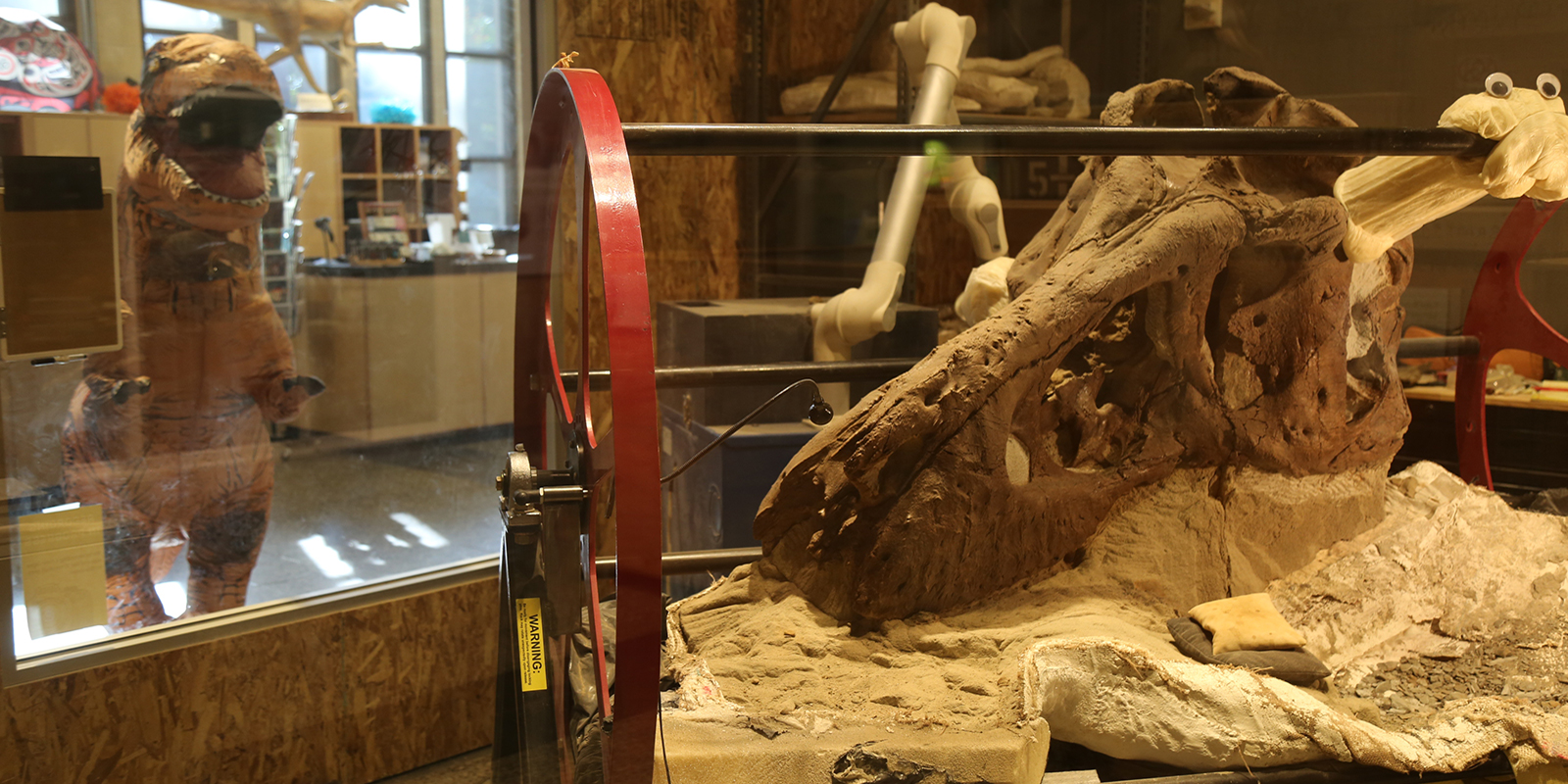 Resources
DIG Field School | Facebook | Twitter | Instagram
Burke Museum | Facebook | Twitter | Instagram
Greg Wilson | University of Washington | Twitter
Brandon Peecook | Idaho State University | Twitter | Instagram
Kristy Mar | Twitter
Dave DeMar | Smithsonian Institution
Michael Holland | Site | LinkedIn
Thomas Carr | @TyrannosaurCarr | Site | Carthage College
Jean Primozich | Meet the Tufts-Love T. rex's biggest (little) fans
Transcript